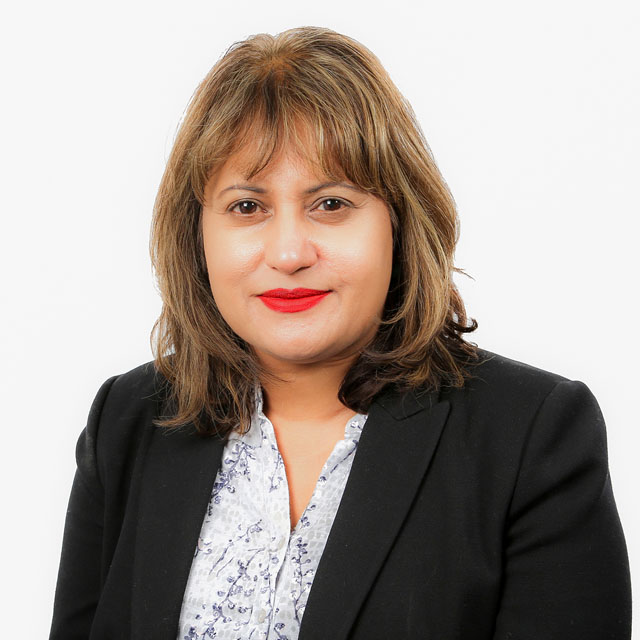 Hawa Arrif qualified as a barrister at Gray's Inn, in 1996. She also became a solicitor in 2002. She also holds a Degree Bsc in Applied Chemistry from the University of Herefordshire.
Immigration
Hawa has been practicing Immigration law since 1996. She specialises in all areas of Immigration and Asylum law.
She is an experienced advocate and has been advocating on behalf of clients since 1998, in both Immigration and Asylum. Hawa provides a high standard of advocacy, and as the advocacy is kept in-house, so the appeal fee is kept affordable for the firm's clients.  Her success rate for advocacy is over 90%.
Hawa has also worked on application for Judicial Review applications to the Upper Tribunal and to the High Court, where she would draft grounds. In this way, she is able to also keep the fee low for clients.
Hawa has also worked on cases to the Court of Appeal, House of Lords, and the European Court of Human Rights.
Cases worked on by Hawa
Treebhawon and Others (NIAA 2002 Part 5A – compelling circumstances test)
R (Haider) v Entry Clearance Officer [2009] EWHC 3008 (Admin)
Judicial Review of an Entry Clearance Officer's refusal to obey a determination of the Asylum and Immigration Appeal Tribunal
SH (Palestinian Territories) v Secretary of State for the Home Department [2008] EWCA Civ 1150
Family
Hawa has experience in all aspect of family cases, which includes Matrimonial matters, such as divorce, non-molestation orders, financial remedy, and others. Her experience also includes Children's matters, such as applications for prohibited steps order, Specific Orders, Child Arrangements Order, and others.
Civil
Hawa has worked on a variety of civil cases, and this includes mostly breach of contract.
Wills
Hawa has experience in preparing wills and applying for probate. In 2018, she prepared the will for a well-known court case heard in 2018, against the State in the Seychelles Island.
Other Languages spoken are French, French Creole, and some Arabic.